I need to start seriously learning my kanji so that I can translate and understand the things I want...damn!
Anyway, I just learned that ex-Question? member Yodogawa Yoshihiro has started his own band called The LADYBIRD.

The band was formed on March 1, 2013(so young!) and consists of
| | | |
| --- | --- | --- |
| | | |
| Yodi on drums and lead vocals, | Yuta on guitar, and | Eric Matahira on keyboard. |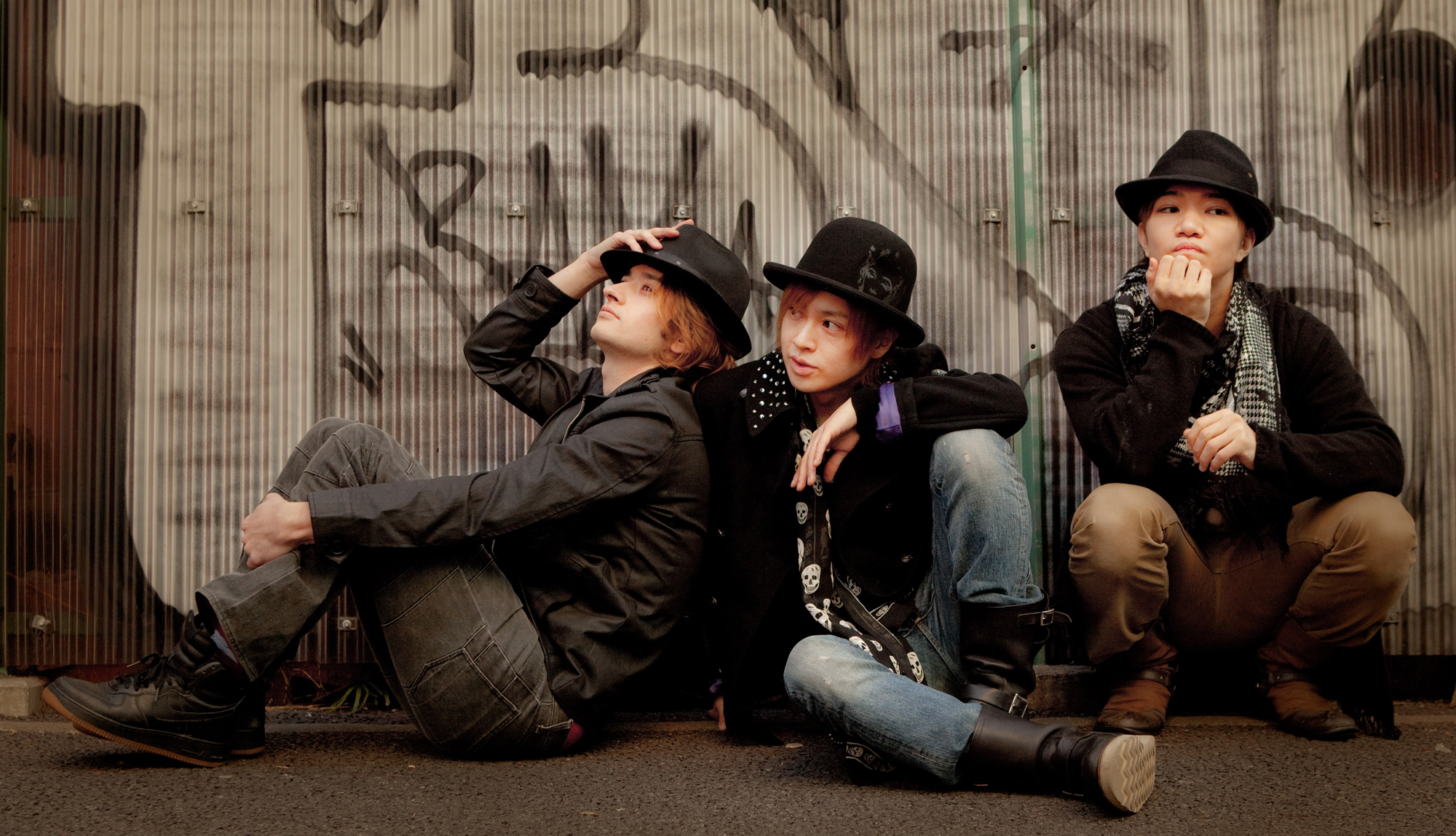 agkjhgfdsadklkjhgfds!!! I absolutely love unusual band lineups that throw conventionality out the window. A drummer for the vocalist? But seriously, these guys sound awesome. Thankfully, they have uploaded previews of their songs on Youtube, and so far, I'm loving the light rock/genki(that's how I describe it anyway...) feel to their songs and Yodi's great vocals. Here, have a listen to their songs...
The LADYBIRD Re:start
The LADYBIRD Shall we dance?
The LADYBIRD LADY
The LADYBIRD Never stop me
I think it's Eric singing here...
The LADYBIRD Smile again
Everyone sings a bit here...
I'm not sure but I seriously hope this band gets picked up by a good, decent label. They have great potential.
The LADYBIRD website:
theladybird.jp
Official Twitter: @TheLADYBIRD_
I proclaim myself an official ladybug now.